FLOE Standard Dock Components
These are FLOE's standard components from which you can pick and choose to design your system. The systems you create with FLOE's modular sections are truly endless.
Wedges
Make that perfect corner while adding safety and beauty to your system.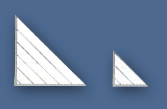 Shore-End Ramps
Adjustable, pivoting shore-end ramps give you the ultimate approach and additional length for less money.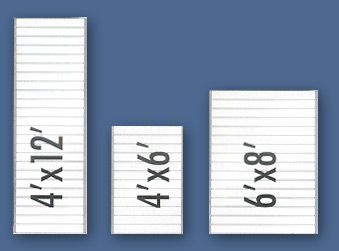 Dock Sections/Sundecks
These sections can be used for going straight out as well as making "L" shapes, slips or sundecks. Placing two 4' x 12' or 4'x 16' sections side by side gives you an excellent option for a double-wide sundeck that can be handled as two independent sections during installation and removal.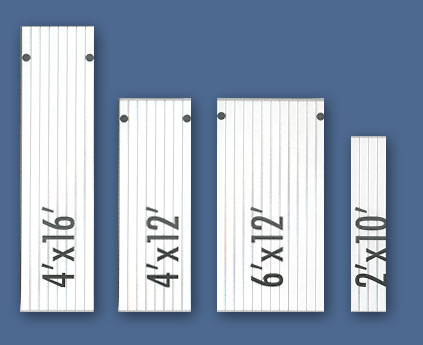 Sundecks
A 4' x 8' sundeck can be used on the side of a straight section to create an 8' x 8' sundeck. An 8' x 8' section used on the side of a straight section creates an 8' x 12' sundeck. 8' x 12' and 8' x 16' sections can be used either at the end of a straight section or off to the side to create a sundeck.